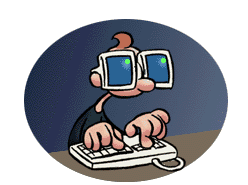 So you own a Mac, or soon intend owning one anyway. Why Mac? Why do we end up poking our noses into the Mac scenario ... just pure inquisitiveness - I don't think so.
To drive an automobile requires a percentage of driving skill, intuitiveness and a dash of foresight, ok maybe we can skip the foresight bit for South Africa, but nevertheless we like to use these ingredients to use the automobile to our advantage. You really do not have to know, and possibly would waste time knowing, all the part numbers and bits that make up your motor vehicle. A base knowledge is more than adequate, like where the brakes are and where the gearbox is located ... a great advantage, but as to what the brake shoes are made from and how to reset them and all the other bits ... it's a bit much.
So it is with computing. Some like to know how the system works, and then there are those who use a computer to produce great things. Mac people are on the move, creating, illustrating, setting up motion pictures or creating photo-catalogues ... web sites and live instruction manuals ... you know the really usefull stuff in life. Illustrated astrology, classroom on a screen, Oceans 11 and the latest music hits ... that's us, and maybe that's why you are here ... moving forward.
We hope this site takes you forward, helping you get the right Mac or some knowledge or some software that may set you free in your creative world. Mac people are more into how to help society, move forward, and most Mac users are extremely helpful and have a passion for life. Please contribute your thinking and evolvement in the Mac realm to our site to make it a better place for MacKind.
Please bear with us as we complete our site - there are still some sections awaiting information. geoffb